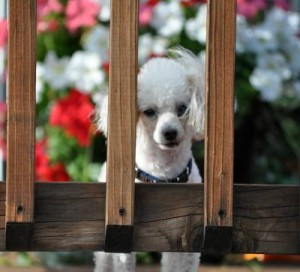 At various times, Picket Fence Poodle Rescue and Re-Home located in central Minnesota has Poodles that have come to us in need of good homes.
These Poodles can be very old or young, or are being retired from a breeding kennel, or the show ring, or the owner has died, or have not been properly cared for, or are just need a new home.  For whatever reason these Poodles have come to Picket Fence Poodles, it does not affect their ability to be a wonderful companion for you.
In fact, most of these Poodles are so starved for your love and attention that they are truly thankful for your providing them with your warm, loving home.  Their devotion and loyalty to you and your family will be evident.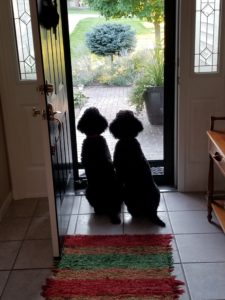 PICKET FENCE POODLE RESCUE and Re-Home takes the extra step to make sure all our Poodles have their needed Veterinary work done before they are available for adoption.  For example, all our available Poodles have been neutered or spayed, which increases your dog's chances of leading a longer, healthier and happier life with you.
Listed below is some of the Veterinary work that our Poodles receive.  This does take time and is an expense that we are willing and able to do through your generous donations. We are a private, non-profit 501(c)(3) organization.  Donations are tax deductible and are always greatly appreciated by us and all the Poodles who come to us in need of a "Forever More" home.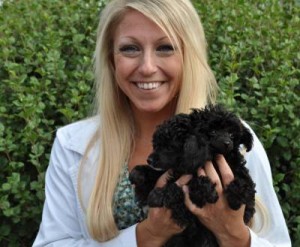 If there are any health issues or physical problems, you will be instructed on how to deal with them.
Because Poodles are such a people-oriented breed, these Poodles are quickly socialized in our home or a foster home with the family environment before coming to live with you.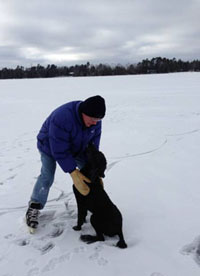 We also evaluate each Poodle to determine what type of home and family would be the best for the Poodle.   In this way, adopting a healthy and happy Poodle from Picket Fence Poodle Rescue helps make your adoption more successful and less stressful for you and your Poodle.
If you are interested in adopting one of our Poodles available for adoption, please visit our POODLES AVAILABLE page.  Then fill out our "APPLICATION FOR ADOPTION"

ADULT POODLES AVAILABLE FOR ADOPTION FROM PICKET FENCE POODLE RESCUE and RE-HOME INCLUDE:
A Veterinarian checkup
All Poodles ARE neutered or spayed, which increases your dog's chances of leading a longer, healthier and happier life with you
Up to date on shots and worming
Teeth cleaned
Lyme's, Heart worm and Ehrlichia tested AND placed on a preventative
"Home Again" micro chipped AND registered
Collar (or harness) and leash
A bag of quality dog food
A bag of dog treats
A brand new soft blanket
A special cute toy (or two)
Bathed and professionally groomed!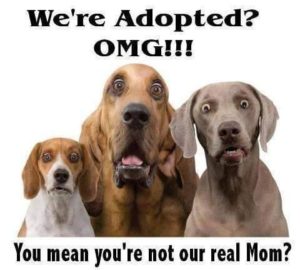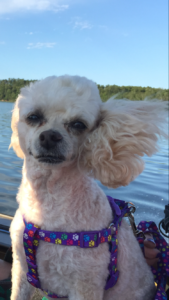 Our adoption fees start at $250.00 plus Minnesota state sales tax and go up from there.  This helps to pay for only SOME of our expenses!  The fee is based on the Poodles age, size and needs.
If there is a specific Poodle posted on our "POODLES AVAILABLE" page that you are interested in, we will require an "Application For Adoption" to be filled out along with 3 references including one from your Vet.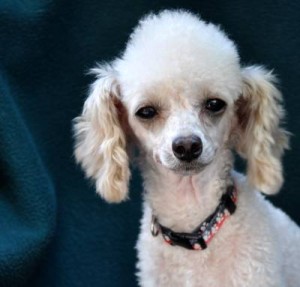 We do not keep names and information about people interested in adopting a Poodle from us as this becomes very time consuming and many people find another Poodle somewhere else.
Thank you for understanding.
Like most all reputable rescue groups, because we occasionally do home visits before and after the adoption, we do NOT adopt our Poodles to homes more than 500 miles (a 1 day round trip drive) from our location here in central Minnesota.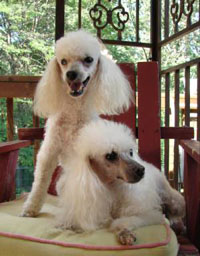 Our Poodles are placed in good, loving homes like yours with the intention that they will receive the love and care that all God's creations were intended to receive. We hope you understand that these Poodles come to your home for the final days of their lives: A "FOREVER MORE HOME!"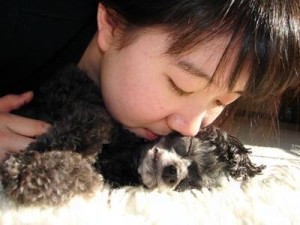 As a responsible pet owner, when the time comes, you must accept the responsibility to provide your pet that one last service of a peaceful and forever sleep. When this moment of decision comes, the owner must not shirk their responsibility. If you truly love your Poodle, you will not.
The Poodle must not be asked to face death alone or in the hands of strangers. The owner, or someone the Poodle knows well and loves, should be with them to hold and reassure them when the moment comes.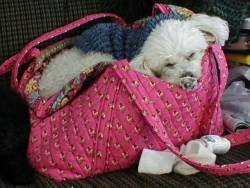 For then, the words "put to sleep" will have their true meaning. Your Poodle will only think of it as another bedtime and will not realize it is the sleep from which they will not wake up to you, but wake to God's loving arms.
Don't avoid this last service to your Poodle even though you may feel you cannot bear it….. That it will make YOU suffer too much. It is little enough to render your Poodle in return for all those years of faithful companionship to you.